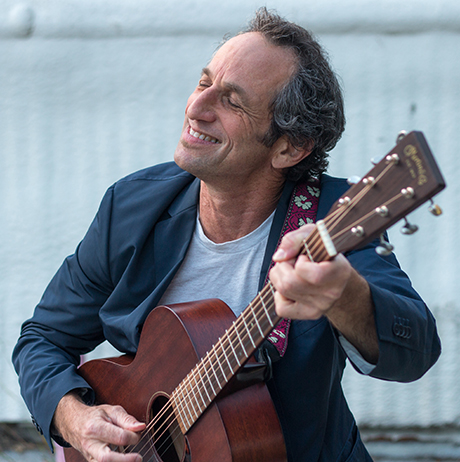 Where it all began
Born and raised in Los Angeles, Billy Joseph has been making music for forty plus years—since he was tied, at the age of eight, by the umbilical chord of his headphones ("I don't remember the brand, but they were avocado green, and they were THICK", Billy reminisces), to his parents' stereo (which was a centerpiece of their shag-rug carpeted living room in the West L.A. suburb of Mar Vista). In that room, Billy consumed a steady diet of mainly three albums: The Beatles' Abbey Road, Let It Be, and Simon and Garfunkel's Bookends. Yes, there were the occasional 45s—Steve Miller's "The Joker", Chuck Berry's "My Ding-a-Ling", seem to stand out at the moment of this writing—but it was those three previously mentioned seminal works (Abbey Road was recently voted the best rock album of all time) that blended into Billy's DNA, and that continue to drive his musical quests to this day. It was around this time that Billy's parents took him and his older sister, Linda, on a ride to an unknown location, in a part of the world he didn't even know existed—Pico Boulevard. When they returned, they were both proud owners of brand new junior-sized nylon string guitars. The molecular stew was being stirred, as Billy happily struggled to wrench sounds from the foreign object.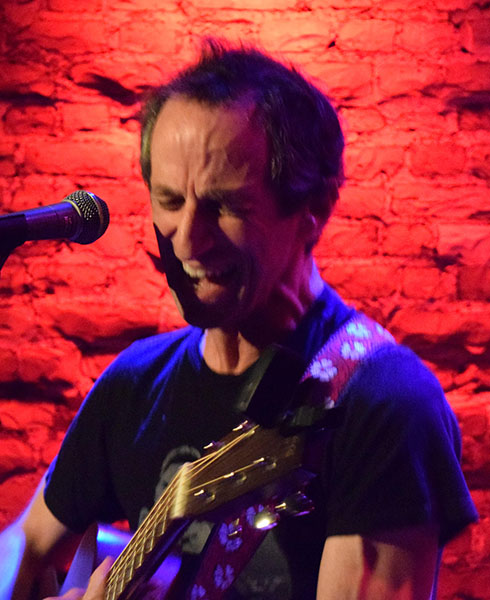 From Fourth Grade to the Big Time
Fourth grade: Billy sits mesmerized as classmate, Mitch Tannenbaum, with not a shred of nerves, gets up, guitar in hand, in front of the class and nails "In The Jungle" and "Scarborough Fair". It wasn't long before they were in a band together, and then performing in the Mar Vista elementary school auditorium in front of almost one hundred captivated (or maybe just captive) ten and eleven year olds. With his first taste of the communal bonding powers of music, there was no turning back. Several bands and forays into song writing would follow over the next few years. In high school, Billy delved deeply into jazz , as the guitarist for the highly respected Venice High Crescendos big band, led by a formidable musician and teacher, saxophonist Billy E. Paney. "Between Mr. Paney, and my private guitar teacher, Dorian Micahel (Hachigian), I was given a complete schooling in the heart and soul of jazz, and what it means to show up as a musician—that is: how to take the art seriously, and also have a ball doing it!" Between these two mentors and his own wood-shedding to Charlie Parker solos, excursions into the frontiers of John Coltrane and Miles Davis, and a good smattering of focused stealing from George Benson, Joe Pass, and Jimi Hendrix, Billy absorbed the magical spirit of improvisation. The DNA was evolving. And then, at the age of 23, as Billy was trying to find his way in the mixed up music scene of early 80s Los Angeles, another milestone (pardon the pun) occurred—Billy's oldest childhood friend, Eric Epstein demanded—not suggested—DEMANDED that Billy go see Bruce Springsteen. On an autumn night in 1984, Billy sat in a stunned state of admiration and awe, as Bruce took the L.A. Sports arena crowd to the church of rock and roll. The DNA morphed again. Add to this another 30 years of love, pain, joy, and just plain old life experiences, and you get the current double-helix.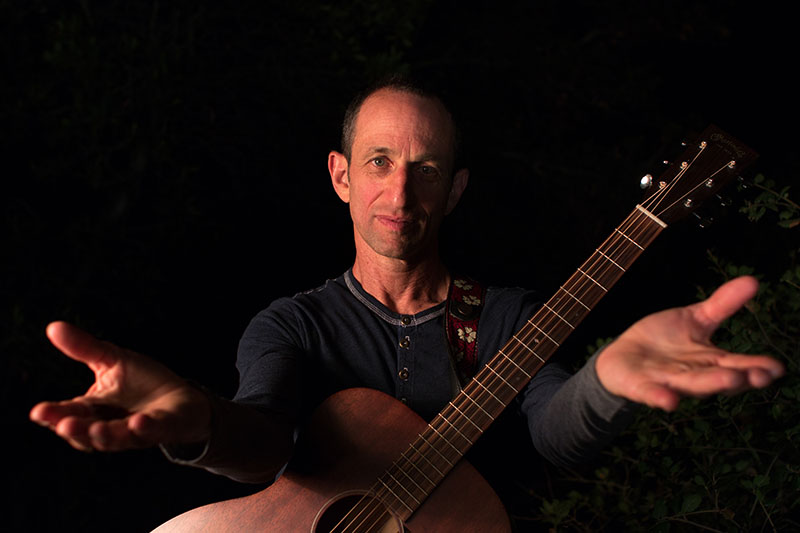 Discover my music, my inspirations
Listen to the music samples on this website, and see what makes what. Billy says, somewhat pretentiously, "Music is a way to dance with our souls—I play to connect with others, to share my spirit, and to celebrate our commonalities and differences", so let's keep all that talk to a minimum, and get back to the music—lend your ears to the sounds, and if you dig what you hear, seek out the whole deal: Billy's live performances, his new LP, Ride on the Mystery, and his 2014 debut EP, Get Up & Go!. I was going to list all the little clubs, and various bands that Billy has played in over the years, but Billy told me not to: "Who really gives a sh—?" he asked, slightly irritated that I even started such a list. So let's just stick to the present: get a hold of the recordings, and come to the gigs. We're looking to make a connection, right? Get ready.